How Can My Organization Increase Staffing?
Searching for the right candidate for an open position in your organization can be a daunting task. It is often hard to evaluate the many different applicants you will have, and to determine if they are suited to that position. Quality staffing services will be able to simplify this process, and use their expertise to find the right candidate for you.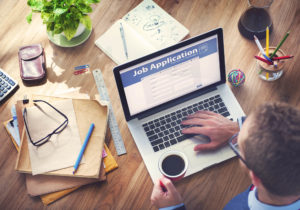 Professional Service
When you are in need of a new employee, the best option is to go with a professional staffing company. You are an expert in your field, and know what you would like in a candidate, but there are still many intricate details that go into the job search process.
An experienced staffing company like Alignstaffing has expertise in being tailored to your organization's needs, and knows just how to find the right candidates matched with your specific needs. The whole process is simplified for you, and eliminates the hassle of searching for a new employee.
Expert Advice
A customized staffing service understands that every workplace is different, and that no one candidate is right for every job. When you work with a staffing company, you will be assigned a business consultant who will work with you to find the specific traits you value in an employee.
This consultant is an expert on the hiring process, and can provide you with guidance and solutions for your problems. With their team of specialized recruiters, it's almost as if your new employee was created specifically for you.
With the help of a professional staffing company, your organization has more time to worry about its main goals, and less time is spent searching for prospective employees. This translates into more revenue, better service and happier customers for your organization.
Personalized, professional solutions to increase staffing
Alignstaffing leads the market in staffing solutions by placing top candidates in the healthcare, education, and social service industries. As the most trusted and successful staffing company in DC, Maryland, Virginia, Delaware, and even Pennsylvania and New York, we're dedicated to providing employers with qualified professionals, and professionals with their dream jobs.
If you're looking for tailored staffing services, contact us online or give us a call at 1-877-557-3422 (toll-free) or 301-220-0580.
We make perfect matches for professionals and employers alike, with impressive testimonials and a top team of staffing experts.
Opportunities open doors to success. Don't put off your success—let Alignstaffing lead the way.
You can also follow us on Facebook, Twitter, Google+, Pinterest, and Youtube.