What to Look for in Social Services Staffing
When you're in social services looking to staff new positions, it can be an arduous task. The needs of current patients and clients have to come first, so new social workers have to be able to adapt to the position well. This puts a lot of stress on employers when trying to fill these positions.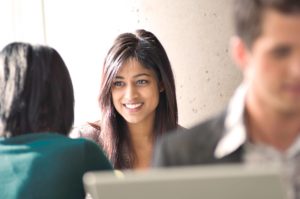 When trying staff for social services, here are some tips in what to look for to fill social worker positions.
Flexibility
Social workers, psychologists, and any other clinical staff member should know the importance in flexibility. Duties often go beyond normal 9-5 work hours, so flexibility is incredibly important. Some parts of social services dutifully work around the clock to keep patients and clients safe and in good hands.
Skill and specialty
Depending on the social services job, you may want someone with specific skill and experience for that position. There are many benefits in hiring social workers with experience in the related skill and position vs the worker with the best availability.
Finding the perfect fit
It's not easy finding the perfect fit, especially when it comes to social services staffing. With many unique and demanding positions to fill, it's incredibly important the best, qualified professionals end up in those positions.
The last tip is the most important: take advantage of the services specialized staffing consultants such as Alignstaffing have to offer. With experience in staffing a multitude of unique social services positions, they know how to take exactly what you need and find the perfect fit.
Better results come from working with a staffing agency that caters to your industry. Keep this in mind when searching to fill your open social work positions, and remember—you put your patients and clients first, and we put you first.
Personalized, professional healthcare staffing solutions
Alignstaffing leads the market in staffing solutions by placing top candidates in the healthcare, education, and social service industries. As the most trusted and successful staffing company in DC, Maryland, Virginia, Delaware, and even Pennsylvania and New York, we're dedicated to providing employers with qualified professionals, and professionals with their dream jobs.
If you're looking for tailored social services staffing, CONTACT US online or give us a call at 1-877-557-3422 (toll-free) or 301-220-0580.
We make perfect matches for professionals and employers alike, with impressive testimonials and a top team of staffing experts.
Opportunities open doors to success. Don't put off your success—let Alignstaffing lead the way.
You can also follow us on Facebook, Twitter, Google+, Pinterest, and Youtube.