What is the Importance of a Well-Written Resume?
All resumes include information about you and your experience and skills, but they are not a one-size-fits-all document. They should be catered to you, and should highlight you as a prospective employee. Think of how many resumes are reviewed for one job and it becomes obvious how important it is for yours to stand out.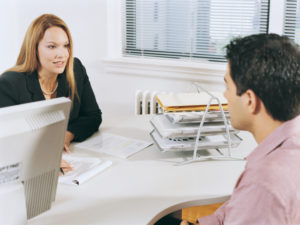 Keep reading for more on the importance of a well-written resume.
For: Chronological Resumes
A chronological resume places importance on your job history, showcasing your most recent employment as the top feature. It's important for these to be well-written and organized for several reasons.
Especially for those looking for careers in medical, government and education fields, you want your prospective employer to see your job history as valuable experience rather than a record of work. It should highlight accomplishments, job duties and other important aspects of your work.
Keep in mind, careers that place an importance on industry experience will be receiving resumes from many other people with similar experience. You want to focus on anything done or accomplished that will separate you from your competition.
For: Functional Resumes
Rather than job history, functional resumes zoom in on skills, certifications, and education. For entry-level jobs or those without a lot of experience in the field, these types of resumes are ideal.
Your skills should be marketable and directly related to the job you're applying for. Remember, you don't have to have mastered a skill to include it on your resume, but you should be honest about how specialized you are in that skill.
It's just as important for functional resumes to be well-written and detailed as it is for chronological resumes. Without experience to back your skills up, you need to convince your prospective employer you have what it takes to perform the job well.
Standing out among a flood of other applicants may seem challenging, but with help from a professional staffing service and a well-written resume, you can easily catch your prospective employer's eye.
Personalized, professional staffing solutions
Alignstaffing leads the market in staffing solutions by placing top candidates in the healthcare, education, and social service industries. As the most trusted and successful staffing company in DC, Maryland, Virginia, Delaware, and even Pennsylvania and New York, we're dedicated to providing employers with qualified professionals, and professionals with their dream jobs.
If you're looking for tailored staffing services, contact us online or give us a call at 1-877-557-3422 (toll-free) or 301-220-0580.
We make perfect matches for professionals and employers alike, with impressive testimonials and a top team of staffing experts.
Opportunities open doors to success. Don't put off your success—let Alignstaffing lead the way.
You can also follow us on Facebook, Twitter, Google+, Pinterest, and Youtube.