What Hospitals Need to Know About Nurse-to-Patient Ratios
California was the first state to initiate required nurse-to-patient ratios for hospitals in 2004, and so far, it has been incredibly beneficial for both hospitals and patients. However, hospitals do not need to operate in a state with mandated ratios to take advantage of these benefits. Adjusting nurse staffing to meet patient needs can be done by any facility, and the advantages of this are covered below.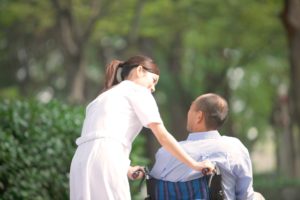 How higher nurse-to-patient ratios benefit hospitals
Since California implemented safe staffing requirements, hospitals and nurses operating in that state have seen great results. The Department for Professional Employees reports that fewer nurses were burned out or dissatisfied with their jobs under the ratios than in states such as Pennsylvania and New Jersey. In fact, the ratios proved to be beneficial for California hospitals in many ways:
The likelihood of in-patient death within 30 days of admission is lower than other states.
There have been up to 13.9% fewer surgical deaths compared to states such as New Jersey.
Higher nurse-to-patient ratios result in fewer on-site injuries to nurses requiring time off or worker's compensation.
Simply increasing the ratio by one nurse per patient can drastically improve mortality rates, employee health and happiness, and even save money.
How can increased healthcare staffing save money?
A hospital can expect the costs of turnover for a single registered to be somewhere around $42,000, and $64,000 for a specialty nurse. Nurses who feel overwhelmed or burned out with their jobs are likely to quit and seek employment elsewhere, resulting in these high turnover costs. This is where the direct benefit of higher nurse-to-patient ratios is seen.
With fewer accidents and deaths, and staffing better equipped to manage patients, hospitals can also expect to turn a higher profit each year. So while nurse-to-staffing ratios may not be required for your hospital, it is a smart idea to consider some additional healthcare staffing to reap the benefits of better ratios.
Personalized, professional healthcare staffing solutions
Alignstaffing leads the market in staffing solutions by placing top candidates in the healthcare, education, and social service industries. As the most trusted and successful staffing company in DC, Maryland, Virginia, Delaware, and even Pennsylvania and New York, we're dedicated to providing employers with qualified professionals, and professionals with their dream jobs.
If you're looking for tailored healthcare staffing solutions, CONTACT US online or give us a call at 1-877-557-3422 (toll-free) or 301-220-0580.
We make perfect matches for professionals and employers alike, with impressive testimonials and a top team of staffing experts.
Opportunities open doors to success. Don't put off your success—let Alignstaffing lead the way.
You can also follow us on Facebook, Twitter, Google+, Pinterest, and Youtube.