How Agencies Provide Healthcare Staffing Solutions
Healthcare staffing is an important part of the medical industry. Finding the best certified and well-trained professionals can be a daunting task, even with today's technology. Fortunately, one of the best staffing solutions available for healthcare staffing is going through a specialized agency.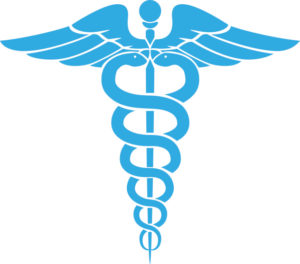 Keep reading to learn how agencies can provide quality healthcare staffing for any medical center.
It's all about connections
Agencies which specialize in healthcare staffing generally belong to organizations and have memberships which give them access to highly qualified and experienced healthcare professionals. With a ready-to-access pool of quality professionals, they can quickly fill any staffing needs for hospitals and other medical centers. They are also able to meet specific needs easier with the wide range of professionals available.
What healthcare staffing positions can be filled?
It depends on the agency. For instance, here at Alignstaffing, we are able to provide staffing solutions for the following often in-demand positions:
Licensed Practical Nurses (LPNs)
Registered Nurses
Physicians
Certified Nursing and Medical Assistances
Occupational Therapists
This is not a conclusive list, but an example of staffing available for positions that are often open and need filled. To see more of our healthcare staffing placement possibilities, click here.
So how does it work?
Agencies provide consultants with experience in staffing solutions for the healthcare field. That consultant works with recruiters, organizations and other resources to find the perfect fit for your position(s). Depending on your needs, such as temporary, temp-to-hire and other positions, your consultant will provide you with various qualified professionals.
When working with Alignstaffing specifically, your consultant will be knowledgeable and experienced in the specific field or position you're looking to fill. With healthcare staffing, it's important to hire the right individual, which is why we're dedicated to specializing in providing the best staffing solutions.
Personalized, professional healthcare staffing solutions
Alignstaffing leads the market in staffing solutions by placing top candidates in the healthcare, education, and social service industries. As the most trusted and successful staffing company in DC, Maryland, Virginia, Delaware, and even Pennsylvania and New York, we're dedicated to providing employers with qualified professionals, and professionals with their dream jobs.
If you're looking for tailored healthcare staffing solutions, CONTACT US online or give us a call at 1-877-557-3422 (toll-free) or 301-220-0580.
We make perfect matches for professionals and employers alike, with impressive testimonials and a top team of staffing experts.
Opportunities open doors to success. Don't put off your success—let Alignstaffing lead the way.
You can also follow us on Facebook, Twitter, Google+, Pinterest, and Youtube.