Taking the Stress out of Education Staffing
Searching for the right candidate for an open position is challenging; you want to hire the perfect candidate. After all the quality of education your students receive is dependent on the teachers, administrators, and support staff you hire.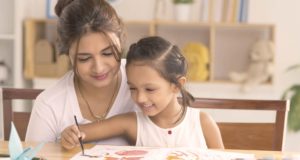 It is not always easy to evaluate the many different candidates for a position. A company that specializes in education staffing can alleviate this issue.
All Positions
Recommendations for teachers are not the only position that an education staffing company can provide for. Typical positions for school staffing include
Director of Education
Substitute Teacher
General Education Teacher
Special Education Teacher
Administrative Support Staff
Dedicated Aide
The Right Match
Every workplace is different, and a prospective candidate needs to be able to fulfill all of your expectations. Each organization has different mission goals, different values they want to see prosper, and specific expectations for their faculty.
A good education staffing company will not just place candidates into any random position. Every match they make is tailored to your specific needs. You will receive a candidate that is not only qualified for the job, but that will fit in perfectly with your schools atmosphere, and the values you want to create.
How does the Process Work?
Typically, the process will begin when you will meet with a business consultant to discuss the specific needs of your organization. Once this consultant knows exactly what you want in a candidate, they will meet with a group of experienced recruiters.
These recruiters typically specialize in finding candidates for a specific job function, and can draw upon a pool of existing candidates, while also searching the job market for new ones. This culminates in a batch of personalized recommendations for your organization, all of whom will be experienced, professional, and will fit in perfectly with your organization.
Personalized, professional education staffing solutions
Alignstaffing leads the market in staffing solutions by placing top candidates in the healthcare, education, and social service industries. As the most trusted and successful staffing company in DC, Maryland, Virginia, Delaware, and even Pennsylvania and New York, we're dedicated to providing employers with qualified professionals, and professionals with their dream jobs.
If you're looking for tailored education staffing, CONTACT US online or give us a call at 1-877-557-3422 (toll-free) or 301-220-0580.
We make perfect matches for professionals and employers alike, with impressive testimonials and a top team of staffing experts.
Opportunities open doors to success. Don't put off your success—let Alignstaffing lead the way.
You can also follow us on Facebook, Twitter, Google+, Pinterest, and Youtube.