Finals are Coming – Now is a Great Time for Tutoring Jobs
For tutors, there are a few times each year where their services are in demand more than others. Tutoring is definitely a service that is needed year round, but when finals, mid-terms and other tests come into play, there is certainly an increase in demand. It's about that time of year again, which means it's a great time to find tutoring jobs.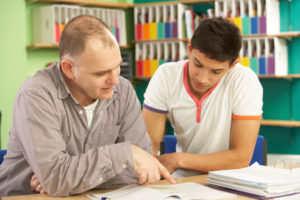 Finding a tutoring job
There are a few different ways one can go about finding a tutoring job. They can work for a company or agency that hires tutors and allows parents and students to hire a tutor through them, or they can offer their services independently. While both options can be lucrative, working with a company that finds jobs for their tutors provides more steady, reliable income.
Finding a company to work for as a tutor is best done through an agency that specializes in education staffing, such as Alignstaffing. These agencies will have connections and work with various local companies hiring tutors. It makes the job search easier, and helps you find a place for steady income instead of relying on side projects.
Tutoring year round
Tutoring throughout the year changes depending on the clients and situations. General tutoring is usually a steady, spread-out process on whichever subject is being taught. Tutoring sought for exam preparation tends to cram a bit more into a short time period, and is often more specific.
It also heavily depends on who is being tutored—naturally, tutoring for an elementary school student who is having trouble with math will be different than tutoring a junior or senior in high school who will be taking an SAT that year. Being flexible in your tutoring capabilities will help you or the company you work for find more clients for you.
Alignstaffing can help you with your resume and finding steady tutoring work year round, or even temporary work.
Personalized, professional education staffing solutions
Alignstaffing leads the market in staffing solutions by placing top candidates in the healthcare, education, and social service industries. As the most trusted and successful staffing company in DC, Maryland, Virginia, Delaware, and even Pennsylvania and New York, we're dedicated to providing employers with qualified professionals, and professionals with their dream jobs.
If you're looking for tailored education staffing, CONTACT US online or give us a call at 1-877-557-3422 (toll-free) or 301-220-0580.
We make perfect matches for professionals and employers alike, with impressive testimonials and a top team of staffing experts.
Opportunities open doors to success. Don't put off your success—let Alignstaffing lead the way.
You can also follow us on Facebook, Twitter, Google+, Pinterest, and Youtube.